HAZCHEM SERVICES - RESPIRATORY FIT TESTING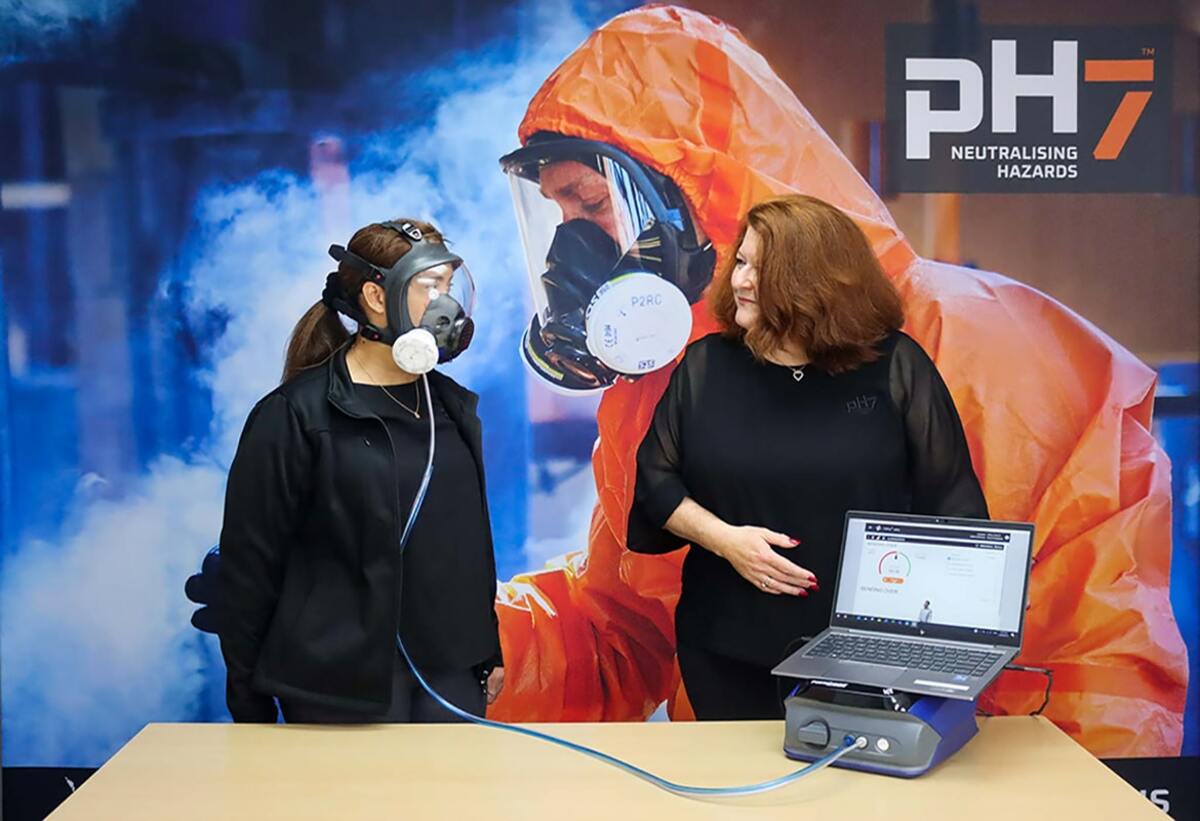 If you wear a close-fitting respirator for work that relies on the face seal to achieve the designed protection, then you need to ensure that your respirator has been properly fit tested. This is a requirement of the standard AS/NZS 1715.
Fit testing should be carried out:
Before a respirator is issued to ensure the correct size and a proper fit is achieved.

Whenever there is a change of facial characteristics or other features e.g. loss of teeth, excessive change in weight, if biological testing shows excessive exposure to contaminants.

At least every 12 months.
There are two types of fit tests that are generally used and pH7 can perform both.
QUALITATIVE FIT TESTING:
These are fast and easy to perform. However, the test relies on the wearer's subjective response and as such it's not as reliable as a quantitative fit test.

The wearer will have a plastic hood placed over their head with a respirator fitted and be asked to perform a series of movements and tasks such as breathing deeply, moving their head side to side or up and down. A fine spray that has a distinctive smell and taste will be sprayed into the hood. If the wearer is unable to smell or taste the spray, then a good face seal has been achieved.
QUANTITATIVE FIT TESTING:
7 REASONS TO CHOOSE PH7 FOR YOUR FIT TESTING?
Commit2Fit certified fit testers.

We come to you.

Latest testing equipment.

Able to offer both qualitative and quantitative fit testing.

Any group size from 1-100.

Affordable pricing.

Complementary advice on how to maintain and use your respirator.
Call now for a quote on 0800 00 3239 or email us at sales@allroundsafety.co.nz